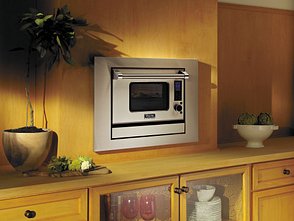 Electrodes
Doors
Fan elements
Base elements
Main leads
Monitor fuses
We will prove we are different
The symptoms your Viking microwave is having an issue
Solution: Call us - Get diagnosed - Extend the life of your Viking microwave
Magnetrons
Capacitors
Diodes
Transformers
Monitor fuses
High voltage fuses
Fans
Bulbs
Main leads
Door switches
Turntable motors
Printed circuit boards
Invite one of certified technician from NY Viking Services and join thousands of happy customers all around New York City. Results are very satisfying!
Call us today to schedule your Viking microwave service or repair!
Viking is a brand that makes world-class microwave ovens. If you're on the lookout for a sturdy and dependable microwave oven that can quickly and efficiently heat your meals, then you can't go wrong with this acclaimed manufacturer.
The microwave; it may not immediately appear to be a 'must have' in terms of kitchen appliances, but when your microwave breaks you soon realize just how inconvenient it can be. Reheating food or cooking ready meals takes much longer and you are soon looking for a repair.
As other appliances sometimes Viking microwaves may have some issues after a while. Here are some of the signs that may suggest that something is wrong with your Viking microwave oven and its operations:
Is your microwave no longer able to heat your food well?

Do you smell anything unusual when you try to use your microwave oven?

Do you smell anything that reminds you of burning?

Is control panel (touchpad) not working?

Is microwave plate not spinning?

Is microwave light not turning on during operation?

Is microwave louder and noisier than usual?

Is microwave turning on by itself?
Burning odors tend to signify melting electrical wiring. This is an issue that calls for fast professional attention, no two ways about it. Don't forget about conspicuous buzzing noises, either. If you hear unusual buzzing noises, that could point to a turntable that's no longer working. It could also point to a turntable that's on the verge of breakdown.
These things all signify possible microwave issues. That's why it is so critical to call technicians right away, whenever you notice that your microwave is malfunctioning. We can fix the following problems: